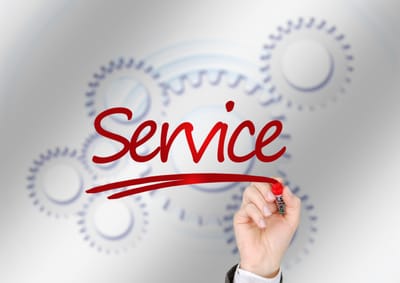 People & Processes
Our people work together for your satisfaction. Responsive local teams combined with dedicated central office management, support and carefully defined company-wide processes are committed to delivering for you.
Our Team is the Best
Pillow Logistics offers our customers one of the most experienced, knowledgeable and qualified management teams in the industry. Our executive team supports three regional managers who have responsibility over 18 facilities in 5 states. More than 185 employee's system-wide serve Pillow Logistics customers as branch managers, supervisors, customer service representatives, dispatchers, fleet coordinators and warehouse clerks. Our management team averages more than 10 years of experience per person in the industry.
Our field management has logistics expertise and directs local employees and owner-operator drivers who are committed to your satisfaction. Driver orientation and compliance are fundamental components in our company's DNA.. All shipments are transported in secured vehicles at all times. All Pillow Logistics employees and owner-operators are subjected to a rigid screening process including:
Drug screen
Full local, state and national criminal background check for past seven years
Citizenship verification
Previous employment verification
Motor Vehicle Reports on all drivers
Pillow Logistics
assures complete insurance coverage to meet or exceed our customers' requirements, and all owner-operators are covered with occupational accident insurance (OAI). Our owner-operator agreement includes the latest legal language designed to protect Pillow Logistics customers from legal proceedings resulting from driver error.
Our Process
In addition to the recruiting, Pillow Logistics maintains policies in place for its employees and
driver partners. We assure high levels of customer service and satisfaction through our
operating procedures, such as:
Delivery & Logistics Implementation: We have a proven plan for implementing your shipment on time, every time and for meeting your individual needs for service with customized solutions.
Account Management: Local managers and teams are there to serve you.
Business Continuity: We are experienced in handling challenges that emerge from inclement weather, natural disaster or any other emergency and have the resources in place to respond throughout the Midwest to assist in the recovery of normal operations.
Security is a Must
In addition to the secure transport we offer on every shipment, our facility:
Is equipped with alarm systems
Has multiple cameras that record remotely and can be monitored remotely via the Internet
Partnering with Customers
Pillow Logistics has built its reputation for service excellence by maintaining a personal touch. Our customers say we "go the extra mile." We say we are committed to delivering for you!
Some of the areas where our team will work one-on-one with you include:
Customer Service Excellence: leveraging your routes and deliveries to improve customer satisfaction and providing immediate response to customer service inquiries for more effective communications and accountability
Special Job Requirements: relying on our corporate resources and knowledge of legal compliance requirements or government regulations to meet specific needs
Cost Containment: customizing routes to optimize operational costs and supply chain management
Business Continuity: assuring continuous service in times of natural disasters or other unforeseen circumstances
Continuous Improvement: responding to changes in your business or market influences with optimized implementations and strategies for all your deliveries